ICE 2019 in Belgrade, Serbia

ICE 2019 is done and was a big success, especially regarding the scientific content and level of discussion.  the responsibility for this year's meeting went to the ISHNE Society and their president, Niraj Varma (above right) while the local organization was from Branislav Milovanovic (above left).
Highlights

Our fearless ISE/ICE Leadership!  Adrian Baranchuck (outgoing President), Branislav Milovanovic (Congress President), and Tom Ribiera (new ISE President). 

The ISE Young Investigator Awards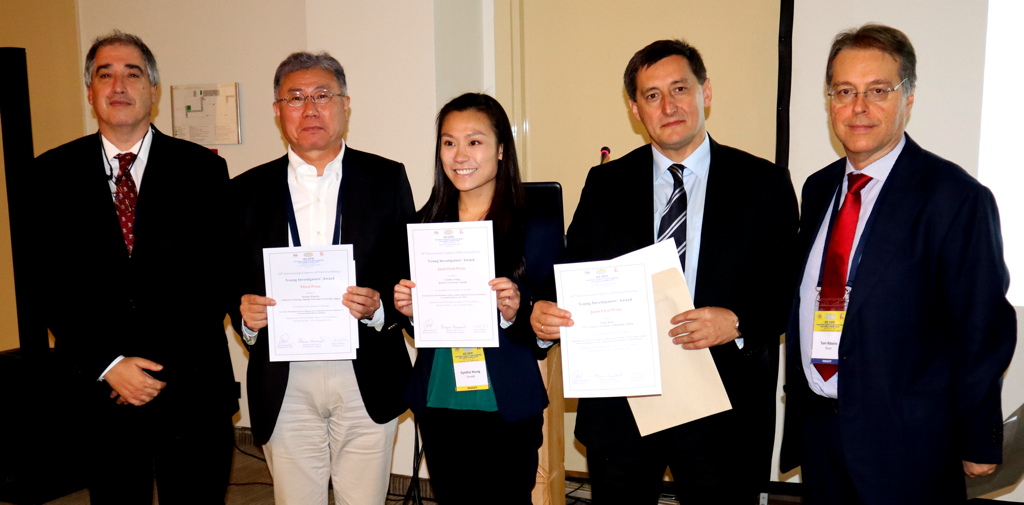 The Young Investigator Award winners (or their mentors) Two first-prize winners were Cynthia Yeung (center) from Queens University, Canada and Ivana Kolic, University of Belgrade, Serbia, and Third prize was Kentaro Kaneko, Ibaraki Christian University, Japan. 
For more photos of ICE 2019, please see the ISHNE Website.