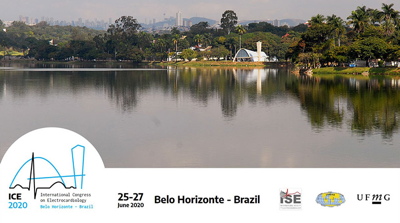 The planning is underway for the ICE 2020 Conference in Belo Horizonte, Brasil. In the meantime, mark the dates: June 25-27, 2020. The abstract submission deadline is Jan 6, 2020. See the local web site for more details.

JECG is now on Twitter so follow along and get the latest updates on content, people, and activities.
@JElectrocardiol and #JECG
See the
News Page
for more news items
---
Invitation to the ICE 2020 in Belo Horizonte, Brazil!
Dear colleagues and friends,
It is a pleasure for us to invite you to the joint meeting of the 47th Congress of the International Society of Electrocardiology (ISE) and the 20th Congress of the International Society for Holter and Noninvasive Electrocardiology (ISHNE) which will be held in Belo Horizonte, Brazil. Both international societies have been working together since 2017 to jointly promote their annual scientific event, encouraging the advancement of the science of Electrocardiology through the dissemination of new knowledge and encouragement of new research in the field.
ICE2020 represents a unique opportunity for electrocardiology specialists from around the world to discuss the advances made in this area, contributing to technological progress in health, with the potential impact on people's well-being and longevity. New challenges such as Artificial Intelligence in Electrocadiology, Atrial Fibrillation Screening, ECG in Cardiac Devices, Tele-ECG, and Telemedicine, are going to be discussed in the event, among other themes.
Belo Horizonte, the capital of the state of Minas Gerais, has a population of 2.5 million inhabitants. The city transits between tradition and innovation in a privileged location in the Southeast of Brazil, one hour away by plane from São Paulo and Rio de Janeiro. The international airport receives many connecting flights from all around the world daily. Belo Horizonte is dynamic, diversified and famous for its hospitality and its traditional gastronomy. It is also considered one of the main convention centers of Brazil, standing out as a promising market for technology, innovation, and entrepreneurship.
The congress will take place from 25 to 27 June 2020. The program will be available soon.
Abstract submission will be open from Nov 15, 2019, to Jan 6, 2020. The same dates will be available for the Young Investigator Award submission. Registration will be open on February 2020.
We look forward to receiving you in Belo Horizonte on what is sure to be a remarkable scientific meeting.
Antonio Luiz Ribeiro
President, ISE,
President, ICE2020
Iwona Cygankiewicz
President, ISHNE
---
Welcome the new ISE President: Antonio (Tom) Luiz Ribeiro

After all is said and done, electrocardiography stands as one of the most established and useful methods of investigation of the heart, being available almost everywhere in the world, helping physicians and health professionals in the recognition, follow-up, prognostication and treatment of cardiovascular and systemic diseases. Electrocardiology is the field that encompasses all investigative methods derived from the cardiac electrical activity or used to record the electrical activity of the heart in one way or another. The International Society of Electrocardiology (ISE) aims to promote the advancement of the science of Electrocardiology, through the dissemination of new knowledge, encouragement of new research in the field and sponsoring of an International Congress on Electrocardiology and supporting other meetings in this field. It is a traditional international society, with a history from the 1950s, and with a long record of contributions to the field of Electrocardiology.
Thus, it is an honor to become the President of ISE for the period of 2019-2021, succeeding eminent cardiologists and researchers such as Adrian Baranchuk, Wojciech Zareba, Peter Macfarlane, and so many others. It is an opportunity to serve the cause of dissemination of a method that can save lives, and help people to live better, by improving the knowledge of the electrical activity of the heart in health and disease. To become the President of this Society is to be the one who will "carry the torch" and pass it to the younger generations. In this context, it is of utmost importance to acknowledge the creation of the Young Community of ISE, the ISE-YC, a global network of young trainees, physicians, and other healthcare professionals who represent the new generation in our field.
Medicine and health are changing very quickly, as is the way clinical tests are being performed, analyzed and used by physicians. Social networks, big data, machine learning, and mobile health are now a reality in all aspects of our life and Electrocardiology should not be spared. The wide availability of ECG recordings from smartphones and digital watches will change how people see and use Electrocardiology, as well as the potential application of new deep learning methods to analyse the traditional electrocardiogram. It is a role of this society to take the lead in this process and guarantee the accuracy and fidelity of the interpretation of the ECG in these new scenarios and to merge this new knowledge with more than a century of experience in recording and interpreting the electrical activity of the heart.
It is also time to work closely with other societies whose focus is convergent with ours, such as the International Society of Holter and Noninvasive Electrocardiology and the International Society of Computerized Electrocardiology, as well as to establish dialogue with related fields, such as electrophysiology, cardiac imaging, cardiovascular epidemiology and genetics, telehealth and digital health. This direction has been established by previous presidents and my aim is to further tighten these associations and partnerships, promoting collaborative events and seminars in International Congresses and establishing partnerships to write consensus and position papers that summarize the state-of-the-art on the major topics in Electrocardiology.
Finally, we should not forget that cardiovascular diseases are still the number one killer in both the developed and developing world, but most of the success in tackling cardiovascular disease has occurred in developed countries. To ensure healthy lives and promote wellbeing for all at all ages is one of the World Health Organization's Sustainable Development Goals, which includes the aim of achieving universal health coverage, with access to quality essential health-care services, in order to reduce by one third premature mortality from non-communicable diseases. Electrocardiography is undoubtedly an essential service which is needed to achieve these goals. To expand access to the knowledge in Electrocardiology in the developing world is also a task for our Society. Time to work!
Antonio Luiz Ribeiro
President, International Society of Electrocardiology
---
Welcome to the Sports Cardiology E-Academy
This free online resource provides important education and training for sports medicine physicians, cardiologists, and other clinicians responsible for the cardiovascular care of athletes. Content includes ECG interpretation training modules, conference presentations by world experts on a range of sports cardiology topics, and key guidelines to assist clinical practice.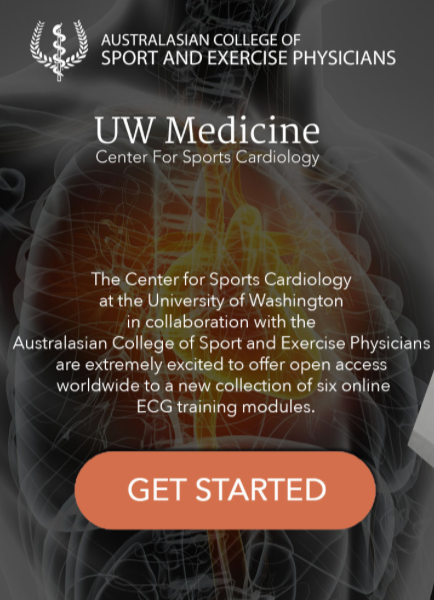 ---
Introducing the ISE Young Community
We are extremely happy to report on a new initiative within the ISE to create a Young Community, the ISE-YC, a global network of young trainees, physicians, and other healthcare professionals who represent the new generation in our field. For more information, see the new Young Community web page that will report on their activities.
---
Adrian Baranchuk completes term as ISE President
Dear Colleagues and friends
It has been an incredible privilege to serve as President of the International Society of Electrocardiology for the period 2017-2019.
During this term, I have the pleasure to work with an incredible group of individuals. We have invested a significant amount of time trying to insert our Society in the current complex map of medical societies. In that sense, I am happy to report that ISE has now joint sessions during the Heart Rhythm Society meeting (HRS), the European Cardiac arrhythmia Society (ECAS), the Interamerican Society of Cardiology (SIAC), the Winter Arrhythmia School (IWAS) and the World Society of Arrhythmias (WSA).
These interactions allow us to show our views on Electrocardiology, and at the same time, learn from our colleagues on how to approach different opportunities and challenges.
Another aspect that deserves to be highlighted is the joint publications with other Societies (HRS & ISHNE). We have published along with our colleagues from ISHNE, the first paper on Gender Equity in our sub-specialty and the first proposed in-training electrocardiogram interpretation competencies for pre and postgraduates. We are now working with HRS and ISHNE in a statement document on the electrocardiography of inherited arrhythmia disorders.
We continue to have permanent collaborations with ISCE, and now the Journal of Electrocardiology provides a full indexed supplement to report on the topics discussed in their annual meeting. We have now 6 full indexed volumes for the regular manuscripts of JECG.
I am proud and happy to announce the creation of the ISE Young Community who is going to have their first meeting in Belgrade, Serbia during ICE 2019. Dr. Goksel Cinier from Turkey has accepted the responsibility to coordinate this group in its first steps. A nucleus group of members from 4 continents has accepted to be the initial force, and they have started to work very actively on different interesting projects.
As you all know, now we share our annual meeting with ISHNE. The name of the meeting is ICE (International Congress on Electrocardiology) and both societies take leadership in the organization, on alternate years. ISE took leadership during the meeting in Chiba, Japan, and ISHNE will take leadership for ICE 2019 in Belgrade. I'd like to thank Dr. Milovanovic for his dedication to this meeting. A separate comment deserves the President of ISHNE during the term 2017-2019. Dr. Niraj Varma is a fantastic colleague to work with. We are now not only colleagues, but also close friends. Thanks, Niraj for your support during these 2 years.
The ISE website (www.electrocardiology.org) has developed into an attractive source of information. We need to keep expanding it, please consider sending us material, news, cases and everything that could be of interest for our community.
I would like to finish this note thanking those individuals that helped me and the society during the last 2 years: Rob MacLeod, your work with the website, JECG and setting the abstract submission process was absolutely amazing. I have only words of gratitude for your permanent help, support and willingness to expand the boundaries of our Society. Peter Macfarlane, your permanent advice on many different issues, your critical view, and your mentorship have been instrumental for maintaining the standards or our Society. I hope you consider another term (one more!!!) as Treasurer of our Society. Wojtek Zareba, I could simply not make it without your permanent advice and mentorship. Your views and deep knowledge of this field have been of utmost importance, and I always counted on your support for taking difficult decisions. I hope you keep involved, your wisdom will be necessary to keep taking on new challenges. Thanks for securing the next 4-5 ICE meetings locations!!! Takanori Ikeda, thanks for an incredible ICE 2018. I will never forget your generosity and professionalism to host an extraordinary meeting.
I want to wish our President-Elect, Tom Ribeiro, all the best for his term. Tom is an incredibly talented physician and researcher. He has demonstrated an open mind and full dedication to our Society. He is already working for ICE 2020 (Brazil) and secured funds to have a fantastic meeting in his land.
Two years ago, I was not sure whether I could be President of ISE and Editor-in-Chief of our journal, the Journal of Electrocardiology; all at the same time. Well, two years later here we are, I am happy with the Journey; however, there are lots to improve: we need a better financing system, we need to include Allied Professionals, we need to develop ECG courses and a large list of etceteras. The challenge continues.
I will remain close to our Society assisting Tom when deemed necessary. I will also continue to help from my position in the Journal.
As I move to my next academic challenge, I remain thankful for all the great opportunities that this position as President of the ISE gave me. I will never forget these 2 years. I met extraordinary people and I also learned how to lead from exceptional mentors. Thanks to each one of you.
See you all in Belgrade, Serbia for the ICE 2019!
Yours sincerely,
Adrian Baranchuk MD FACC FRCPC FCCS
Professor of Medicine / Queen's University
President, International Society of Electrocardiology (2017-2019)
Editor in Chief, Journal of Electrocardiology
---
New Agreement to Link ISE/ISHNE and HRS
Our president has just finalized an exciting new memorandum of understanding that will see closer ties between our society and the Heart Rhythm Society, the major international home of electrophysiologists. The new agreement will enable the exchange of notifications and cosponsorship/endorsement of each group's meetings. The MOU also paves the way for closer collaboration, e.g., in planning HRS Scientific Sessions, participation in the HRS Education committee, and advising for the Scientific Clinical Documents Committee. For more details, read the text of the MOU here.
This agreement will mean more exposure for our society and new opportunities for collaboration. Stay tuned for more news as the collaborations move along.
---
Upcoming Conferences and Events